Best Reels For Trout Fishing [Updated 2021]
If you are in a hurry and just want to find out which is the best reel for trout fishing, then we'd recommend the ​​​​​Daiwa BG Spinning Reel​ as the best one.
Trout fishing is one of the most engaging activities that even sets the bell ringing in pro anglers who otherwise do not even peek at anything that does not reek of a tournament.
And for most commoners like us, it is our favorite leisure activity. Thus, to maximize the fun, a good reel for trout fishing does become an important choice.
​Best Trout Fishing Reels
​​ Daiwa BG Spinning Reel
​​KastKing Sharky III Spinning Reel
​​Penn Pursuit II and III Spinning Reel
​​Penn Fierce II Spinning Reel
​​Pflueger President Spinning Reel​

​
​Compare Top Products
Swipe Left On The Table To Scroll
| ​Product | Our ​Rating | ​Bottom line | ​Latest Price |
| --- | --- | --- | --- |
| ​Daiwa BG | 4.6 stars | ​The lean and mean reel from Daiwa is a solid choice against trouts. | |
| ​KastKing Sharky III | ​4.4 stars | ​Loaded with features and yet manages to remain inexpensive. | |
| ​Penn Pursuit II & III | ​4.3 stars | ​A popular choice for trout fishing of even the pro-anglers. | |
| ​Penn Fierce II | 4.3 stars | ​A stunning reel with some amazing functions. | |
| ​Pflueger President | 4.2 stars | ​A fantastic mid-range reel that can even serve as a backup. | |
​Before We Begin
​Though there are many freshwater fishes to catch, for some reason trouts always seem to be the most popular choice. One reason that we can think of is the fact that they are one of the most finicky fishes on the planet, with weights above the average range which ensures a tough and exciting fight for the angler.
Their sheer size makes them really difficult to catch. ​​There are many popular baitcasters which can be chosen for fishing trouts, still, we have specifically limited our choices to only spinning reels here. The primary reason for this is the fact that unlike baitcasters, spinning reels are beginner-friendly. A novice too can enjoy the highs of trout fishing.​
They can then work their way up to the required skill set with spinning reels. Ultimately, they can aim for large trouts with either spinning or baitcasting reels. ​Trouts hide in all kinds of places from open waters to small crevices in streams filled with rocks.
They are easily scared and thus to increase our chances of catching them, a good trout fishing rod, in-sync with our reel is the most beneficial setup which improves our cast accuracy and range. ​So without wasting any more time, let us dive right in!
​Detailed Analysis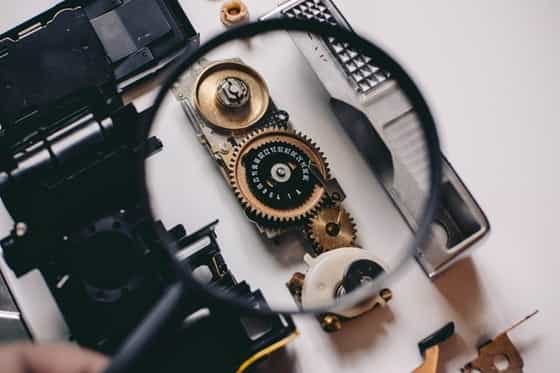 ​​We present to you the five most sophisticated and amazing choices when it comes to choosing a reel for trout fishing. Though each reel is a wonder in itself while handling trouts, still it is important to know as to why the Daiwa BG Spinning Reel topped the list and got rewarded with the 'Editor's Choice' award.
Also, the in-depth detail will give you a better understanding of each of the reel along with their strengths and limitations.
​PFLUEGER President Spinning Reel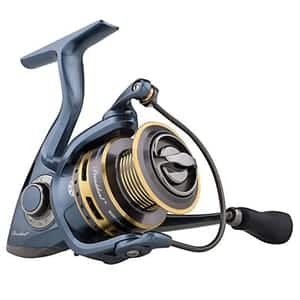 4.2 stars
​Friendly price-point

​Lightweight

​Easy left-right interchange

​Smooth retrieve
​Problems arise if used in saltwater

​Grinding noise in some reels due to quality control issue
Comfort
​The Pflueger President Spinning Reel has a body and rotor which have been made out of graphite. This makes the reel really light but it doesn't interfere with the durability.​ You get a comfortable grip due to the soft-touch knob and ergonomic design enhances the reel balance.
Another factor of huge comfort is the ability to easily change it from a right-handed to a left-handed reel or vice-versa with great ease.​
Durability
​The reel body is a lightweight but sturdy graphite construction which provides ample durability. Also, a braid ready spool has been included along with a SureClick™ bail made of heavy aluminum. It casts like a charm and the overall build is commendable.
As mentioned earlier, both the body and rotor are graphite builds which provide a solid feel without any additional weight. Further, an aircraft-grade aluminum handle does wonders for the durability of the reel.
Functioning
​The Pflueger President has a 10 bearing system due to which a smooth retrieve is easily possible. The aluminum spool in the reel is quite solid, braid ready and also ported. This allows us to directly tie the braid onto the spool using a series of vertical rubber grommets. Thus, it eliminates the need for any mono backing.
Though the max drag of this reel isn't the best in the market but a 5.2:1 gear ratio allows us to easily tackle those big and heavy fishes. Further, a good line per crank retrieval rate could help us catch trouts which are notorious for putting up a good fight. ​The SureClick™ bail gives an audible click which helps us identify that the bail is open, ready to cast.
The oil-felt drag which is made of stainless steel not only resists corrosion but also gives a consistent drag pressure. The10 bearing system also has an instant anti-reverse feature. A multi-disc sealed drag system, with lubricated sealed drag washers, provides us a supreme maximum drag which varies slightly as per the reel model.
Further, the slow oscillation gearing reduces line twist and greatly improves line lay.​​​ No wonder it has a silky smooth drag, and can reliably catch trouts of all sizes.​ ​One issue that we faced during the testing phase was the slow retrieval rate which takes some time to get used to.
Seemingly counter-intuitive at first, we kind of fell in love with this reel once we got a hang of how to handle it. It provides great control due to being slower and in fact is great for suspending lighter baits on the water surface over an extended period of time.​
Maintenance & repair Cost
​The bearings present in the reel have a high resistance to corrosion as they are made of stainless steel. This increases the longevity of the reel and reduces costs associated with repeated repairs which are attached to reels whose bearings get corroded easily and quickly.
However, do try to keep your experiences limited to freshwater as saltwater is not the strongest point of the Pflueger President Spinning Reel. ​Another issue with the reel seems to be lack of quality control from the manufacturers. You might end up with a reel that is not well lubed, greased and may make grinding noises.
Getting the reel replaced seems to be the end of the issue but again we expect better service from the company of such a reputation.
price
​The Pflueger is a great reel for anglers on a limited budget. If you are just stepping into the world of trout fishing then this reel is surely a zero-risk investment seeing the price point at which it is available.​ A quality and efficient spinning reel for trouts that can even serve as a backup in your fishing arsenal for other trips.​
Even a child will be able to use this easily and consistently catch fishes if used the right way.​ A fantastic mid-range reel that performs better at trout fishing than some of the unnecessarily expensive reels out there.
​DAIWA BG Spinning Reel
4.6 stars
​Line tangles eliminated

​Silky smooth

​Sturdy construction
​Feels heavy on small rods

​Suitable for larger rods
Comfort
​The Daiwa BG is a lightweight spinning reel which is available to us in several models thus catering to different needs of anglers.​ With its lightweight air design and comfortable grip it, neither it stresses out an angler's arms and wrists, nor it throws the whole setup off-balance.
Thus you can finally fish for long hours with this reel and keep catching trouts all day long.
Durability
​The Daiwa BG with its black anodized machined aluminum body protects the internal parts of the reel and also keeps the system very stable. All the models have a sturdy built due to the HardBodyz innovation of Daiwa which makes them capable of taking the shocks of drops and rough usage.
Trouts test the durability of the reel to their limit and we need something like the Daiwa which is quite reliable and durable.​
functioning
​The Daiwa BG has no parallel when it comes to extended gear life and remarkable internal functioning when it comes to trout fishing. The over-sized drive gear system increases contact between gears and their teeth thus simultaneously providing power and increased torque.​
Due to its solid screw-in handle, the handle arm and the main gear remain in place even in the toughest of situations. ​Even the reel handle doesn't budge. This enables us to have total control over the rotating handle.​ ​Due to the presence of a dynamic cut ABS spool, there would be no tangles once you spool your reel.
With high-quality innovation and remarkable design, these spinning reels would amaze you with their performance. Whatever the size or species of trout you are looking to hook, this top-rated spinning reel with its different models which all come with an anti-reverse system will not let those precious catches escape.​
Maintenance & repair Cost
​With its Carbon ATD machined aluminum screw in the handle, this reel remains safe from water and thus avoids expenses towards the repair. Further, high-quality construction allows us to put in minimal effort towards maintenance. A waterproof drag system provides thorough protection and ensures that this reel stays with us for a long time.
Price
Though this reel is a bit on the pricey side when compared to the other reels we have selected but it justifies its price with its unparalleled performance as we mentioned before. ​For a lean, mean, spinning reel, the Daiwa BG Series, with its compact design, is a damn solid choice.​
If you only wish to catch light trouts, go for lighter models, but do invest in a heavy model if you want to impress friends and family alike with some heavy catches.
​KASTKING Sharky III Spinning Reel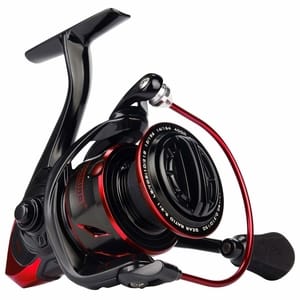 4.4 stars
​Low price

​Feature rich

​Feels very smooth
Possible initial grounding noise
Comfort
​The Sharky III by KastKing was recently redesigned and re-released this year to adapt to changing technologies. It is a lightweight spinning reel which is perfect for any fisherman, in both fresh and/or saltwater alike.
Loaded with some impeccable features in the redesigned version, it has an ultra-light aluminum spool along with a spare graphite spool which makes the reel easy to hold for long hours. The comfortable grip adds to the pleasant experience.​
durability
The presence of a high modulus corrosion free graphite body and a computer balanced rotor improve both the shelf life and the longevity of the reel which enables the Sharky III to serve us for many years to come.
Functioning
​A beast when it comes to trout fishing, this reel packs in up to 40-pound triple-disc power along with a carbon-fiber drag which feels silky smooth when it comes to reeling in a fish. There is also an anti-twist line roller to make things easier for us.
A ​stainless-steel oversized main shaft and precision mesh manganese brass pinion gears ensure that this lightweight spinning reel is able to handle a trout of any size and power. The expertise of Sharky III in trout fishing can be known from the fact that it features a Shark Fin Braid Ready aluminum spool.
This helps us reel in the fish quietly and smoothly. ​The Sharky III also has shielded stainless steel ball bearings which again provide a lot of protection to the internal mechanism. The presence of a T-grip aluminum handle enhances the usability of this hi-tech reel model.
Both beginner and pro anglers find this reel highly reliable especially because of the advanced front and rear drag functions. Known to work like a charm in both freshwater and saltwater conditions, the carbon fiber drag washer helps us fish smoothly even in adverse conditions.
You might hear some grinding noise initially but it eventually fades away as the fishing reel gets two to three outings old.
Maintenance & repair Cost
​KastKing with their own uniquely designed water-resistant and protection system known as K.I.S.S. is now in the league of those advanced fishing gear manufacturers.​ The KastKing Intrusion Shield System or K.I.S.S. makes sure that water and dirt do not wreak havoc on your reel and very well stay out of it.
In case you accidentally do dink your reel in water, do not worry as the K.I.S.S. has your back and will surely protect it. The anti-corrosive drive gear allows us to take this reel anywhere we want!
With their One Year Incredible Total Peace of Mind Warranty, KastKing wants us to focus only on the fun part of fishing and put aside any worry when it comes to repair and maintenance.​
Price
The price of the Sharky III is what catches any angler by surprise. Despite being feature-rich it is not anywhere near what you would call expensive and thus​ KastKing showed us yet again as to why they believe that good fishing gears need not be expensive.
​PENN Pursuit II & III Spinning Reel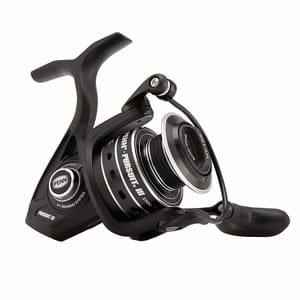 ​4.3 stars
​Value for money

​Trout fishing friendly

​Insane durability
​Oil drying up issue in Pursuit II
Comfort
​The Penn Pursuit II & III Spinning reels have a lightweight durable frame which makes it comfortable for anglers to hold and fish with. A technologically balanced and up to date design accompanied by ergonomic handles and easy-grip knobs make this reel one of the most sought after reels in the trout fishing arena.
Durability
​These reels perfectly balance both durability as well as sensitivity. A thick aluminum bail wire imparts insane durability to them even if you hook in a monster trout. An anodized aluminum spool with line capacity rings further deepens our faith in these masterpieces by Penn.
Functioning
​Loaded with essential tweaks​ which enhance the performance and productivity of these trout friendly reels, a 4+1 stainless bearing system is known to provide one of the most reliable performances anglers have ever seen. This allows us to put in less effort and focus on the more important aspect like skills instead.​
The presence of an instant anti-reverse bearing makes it possible for us to achieve a convenient cranking. Its renowned power drag system is incredibly efficient and you as an angler can rely upon it whenever you want.​​ ​Line capacity rings at precise intervals allows us to keep an eye on the amount of line the spool can give us.
Where the Pursuit II features oiled drag, the Pursuit III features the more advanced HT-100 Carbon-Fibre Drag Washer​s. Since the anodized aluminum spool is precision machined, it always results in a smooth release for the line from the spool.
Maintenance & repair Cost
​Since it features a corrosion-resistant body, the reels from the Pursuit series can be taken anywhere and trouts can be hunted from any water body.​ The shielded stainless steel ball bearings are adept at preventing any foreign particle from entering the internal mechanism of the reel and therefore improves the longevity of the reel.
Price
Despite being one of the most fantastic reels available for trout fishing today, the most compelling feature of the ​Penn Pursuit II and III is the price point at which they are available.
Do not get fooled and underestimate the capabilities of this reel considering the price because these reels have known to be a popular choice of famous pro-anglers too.​ Further, as always, they are beginner-friendly too.
​PENN Fierce II Spinning Reel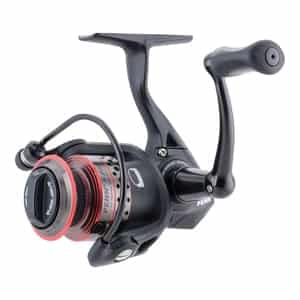 ​4.3 stars
​Impressive drag

​Quality and durability

​Improved resistance to corrosion
​Probable issues related to live liner and bail
Comfort
​Not only is it aesthetically pleasing in red and black but also the Penn Fierce II is a lightweight reel that along with a super comfortable grip. When the trouts get heavy and the fights tough, this reel ensures that our hands and wrists do not feel that stress.
Durability
​Penn has imparted the kind of durability to the Fierce II which every angler craves for.​ A full-metal die-cast aluminum body and side plate make the build incredibly strong that can withstand some tough usage. Further, the gear alignment doesn't budge even under heavy loads and thus our reels functions well for years after purchase.​
The extra heavy-duty bail wire saves us from situations where a warped bail interferes with the line management.
Functioning
​The presence of a Techno-balanced™ rotor along with an instant anti-reverse feature make this reel work really well against even the most stubborn trouts. The aluminum spool​ releases the line very smoothly whereas the Techno-balanced™ rotor ensures reliable reel movement in times of need.
The internal design mechanism makes use of the bearings in the most efficient way possible​. The Instant Anti reversing feature doesn't let any trout get away and thus avoid those moments of frustration which you might have experienced several times in the past by narrowly missing your catch.​
The 4+1 shielded stainless steel ball bearings make the reel really smooth. The instant anti-reverse is an improvement on the previous racket style. The trusted oil-felt drag system has been deployed in the Fierce II Spinning Reel which contributes to a smoother experience.
A rubber inlay into the spool allows us to directly use braided line without any monofilament backing. The line capacity rings at 1/3, 2/3 and full line capacity serve their purpose well, however, our testing period did involve issues related to the drag, live liner, and the bail.
Maintenance & repair Cost
​Whether it is lakes and/or stream, regular anglers look for durability and some remarkable ability to resist corrosion so as to avoid post-purchase expenses and ensure long-lasting performance.​ A smart choice from a lot of perspectives, the improved paint quality keeps corrosion at bay that may arise due to salt water or chemical sprays.
Penn is also famous for diligently listening to customer feedback and improving upon the complaints, not to mention the timely resolution of any issues.
Price
​Doesn't matter if you are new to the world of trout fishing as the Fierce II has the capability to make you feel at home. We caught a lot of trouts using this one be it the brook, the rainbow or the brown trout and our experiences are nothing short of memorable.
Though the reel can seem expensive when compared to other models here but again Penn has made sure that every buck spent from your pocket is worth it by incorporating some really amazing functionalities and other features in this stunning reel.
​Buying Guide For Trout Fishing Reels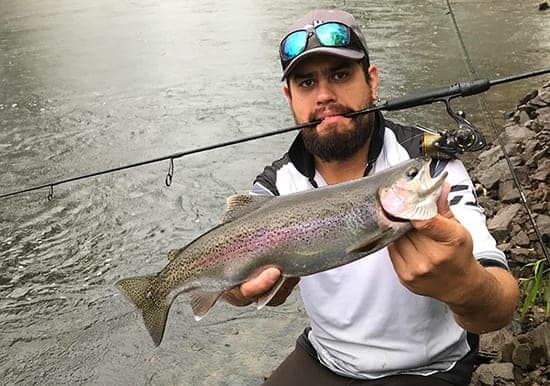 Before you go on to purchase your favorite trout reel, a lot of factors need to be weighed. Since trouts are available in all sorts of sizes, therefore it is important to know which particular species do you want to target. The reel then needs to be purchased accordingly.
Many anglers make the mistake of buying reels that are not at all suitable to catch the kind of trout that they are aiming for. A light or medium reel is suitable for small trout species like the rainbow, golden and brown trout. Similarly, a medium or heavy reel will suit the bigger species like the lake, speckled or steelhead trout.
We suggest you go with heavy reels as they are capable of handling any trout. ​There are many other factors to know that we have discussed below. An important point to note here is that we have already done the hard work for you and selected the best five reels that fulfill the following parameters.
Still, a read through the following section is highly recommended as it will make you a more informed buyer.
​Gear ratio

​Size of the reel

​Line on the spool

​Weight of the reel

​Build of the reel
​Drag system

​Bearing system

​Warranty

​Anti-reverse system
​Trout Fishing Reel Features Explained
​​Gear Ratio Of The Reel
​Since trouts are known to put up a good fight it is better to have a high-gear ratio. A high gear ratio allows us to reel in more line with every turn of the handle and bring the trout closer for the final pull as quickly as possible. A gear ratio of around 6.4:1 would be fair enough to deal with any kind of trout.
​
​​​​Size Of The Reel
​​​​Larger reel sizes are much more capable of handling trouts that are bigger in size. This point is self-explanatory as you cannot expect a small-sized reel to do the job which is meant for the bigger models.
Bigger reels have greater drag power, line capacity and gear ratios which make them suitable to catch any species of trout that we may encounter in both fresh and saltwater.
​
​​Line On The Spool
​​Since we established at the very beginning of the article that we strongly believed that spinning reels are the most appropriate choice for trout fishing, hence it is imperative to choose your line accordingly. Lighter, braided lines and small lures perform well on spinning reels in comparison to monofilament and fluorocarbon lines.
The width of these lines is too large to stay on the reel while tackling a fish.
​
​Weight Of The Reel
​​This is a no brainer as heavy reels will definitely make your experience less pleasurable. Add to that the weight of a heavy trout and you would be looking at punishing your arm and wrists severely during a tough fight. Thus, always look for a lightweight reel that doesn't tire you at all.
One thing to keep in mind is that a reduction in weight should not mean a reduction in durability.
​
​​Drag System
​​​One of the most essential parts of our reels, a good drag system is so important while trout fishing. To avoid significantly common issues like breaking of rods under heavy load and misalignment of the internal gears of a reel, a powerful drag system is needed. Not only it doesn't let the fish escape but it also protects our gear from damage.
​Bearing System
​A good bearing system is at the core of a good internal mechanism and improves performance significantly. Along with that, a shielded bearing system protects the internal parts from foreign particles which improves the overall longevity of the reel.
You would also want the bearing number to be optimized according to the internal design as both less and more number of bearings than required is detrimental to the performance.
​
​Warranty
​​​​What is the use of purchasing a reel only to find yourself spending the same amount again after a few days or months in case your reel had a technical defect? Thus warranty becomes so important in such a scenario as it saves you from a lot of headache and frustration by having you covered in case things go haywire.
​
​Anti-Reverse System
​​​​Working in tandem with your drag system, the anti-reverse prevents the reel from turning in the reverse direction. Allowing us to reel the fish without the entire line being pulled off from the spool, it helps to catch trouts by not letting the drag battle the fish but instead focus on reeling it in. This is particularly important in the trout fishing scenario.
​
​Build Of The Reel
​​​​​Look for aluminum and/or graphite builds as they provide impressive durability and yet remain lightweight at the same time. A good build allows greater margin of error in terms of rough or negligent usage and also is capable of taking drops from significant heights on both the land and the water.
​Conclusion
We hope that now you have a clear idea as to why we chose the Daiwa BG Spinning Reel as the best trout fishing reel.
​​Trout fishing requires equipment that can withstand strong pulling and tugging. Though we have selected a single model as the best reel for trout fishing, any of the five choices given to you above will do an amazing job and will not leave you dissatisfied in any way.
And the best part is that these reels can be used by both beginners and the fairly experienced anglers. An important point to remember is the fact that a higher price doesn't mean better quality. There were so many reels that we did not find worthy to even include in our testing list and they were priced really high too.
​
​Trout fishing is a fun activity and fun need not be expensive. Whether you are a complete novice or a pro angler looking to win the next trout fishing tournament nearby, these reels will greatly help you achieve your goals. They are meant to save your time and money and consistently reel in as many trouts for you as possible.
Wishing you lots of big trouts, we say goodbye for now and will be back with another amazing article. ​Till then, adéu!​
​Recommended Reads
​© {tcb_current_year} Fishing Is Bliss