Abu Garcia Revo SX Review [Updated 2021]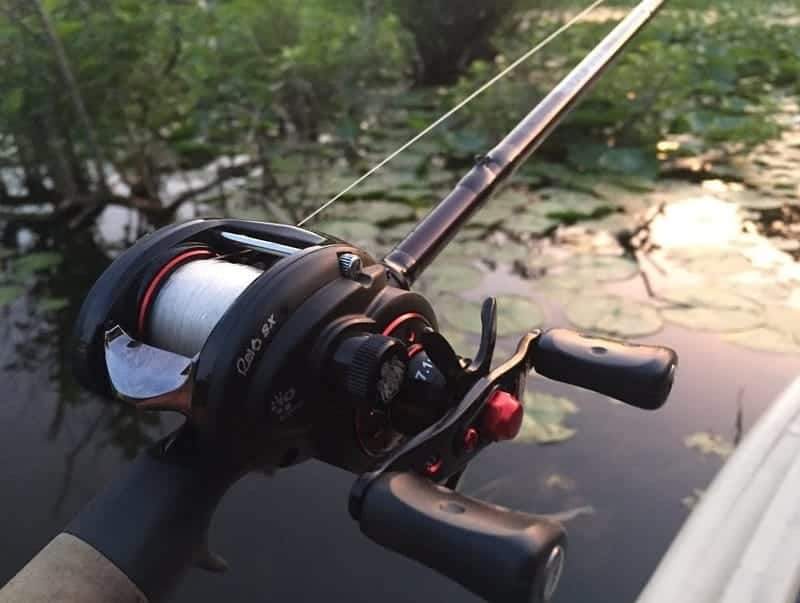 ​An angler always looks for the perfect balance between price and features in any given fishing reel.
Choice of a given reel depends on a lot of factors like what do you want to fish, where do you want to fish, does it fit your budget or not, etc.
This Abu Garcia Revo SX review will try and find out whether or not the Revo SX has indeed managed to come close to that mark of perfect balance.
​Our Verdict
​Today it is not easy to get away with sub-par casting reels, and perhaps Abu Garcia understands that very well. Not that it was delivering substandard fishing gear in the past, but their thirst for improvement makes them one of our favorite manufacturers. Whether you are a beginner or a seasoned angler, you will love the Revo SX baitcasting reel.
The body is rock solid and maintains reliable performance. The ergonomics are favorable, and it boasts of an outstanding drag. It not only has the ability to lure fishes from their covers, but also the muscle to fight tough ones when it comes to open waters. And lastly, the price point is pretty appeasing too, given the features it carries.
All in all, we will not hesitate to put our money on this one.
​Compare Similar Products
Swipe Left On The Table To Scroll
​Product

​Rating

Bottom line

​Latest Price

​Abu Garcia Revo SX

4.4 stars

​A versatile reel with high end features

​Alternative Options

​Abu Garcia Revo X

​Not Applicable For This Article

​Sleek and powerful reel with lots of value

​Abu Garcia Revo S

​​Not Applicable For This Article

​A must have for professional anglers

​Abu Garcia Pro Max

​​Not Applicable For This Article

​Feels smooth like silk and offers more value than price

​​Abu Garcia Revo IKE

​​Not Applicable For This Article

​Easy to use and you won't feel fatigued
​Before We Begin
​​Needless to say, these variable factors can make a reel a top-notch product in one category but make it a complete failure in the other. ​Abu Garcia has been consistently delivering some of the most adored fishing gear and tackle. Let us tell you straight away that Abu Garcia Revo SX is a fine mid-budget reel.
Those who look for something lightweight, which does not compromise much on the performance, are the kind who will love this one. So, let us dive into the review now. Along the journey, we will share our experiences with you while using the reel and where do we think the Revo SX is best suited.
​Detailed Analysis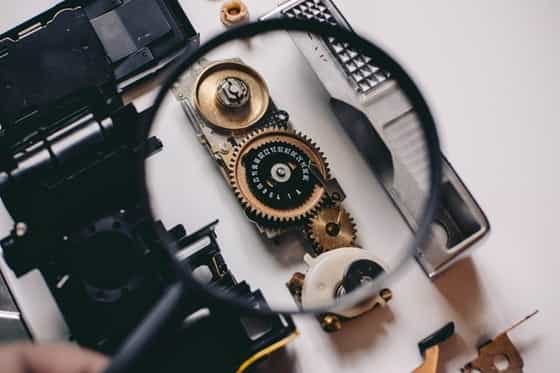 ​We have tested the Abu Garcia Revo SX in a variety of conditions, on a variety of fishes, and using a variety of lines and lures. As expected, it performed reasonably well. Lightweight shaky heads, flat sided-crankbaits, lure weights, lines that otherwise tangle easily, it handled them all with ease.
Anything around a medium-sized fish seemed to be an easy catch for us. Even the big ones like muskies were reeled in with just a tad bit of struggle, which on other reels would have made us sweat any given day. So, using the Revo SX for big fishes is not something that can be a far-fetched dream.
We are sure Abu Garcia would bring us something that would be equally efficient for big fishes too.
​Abu Garcia Revo Sx ​Key Features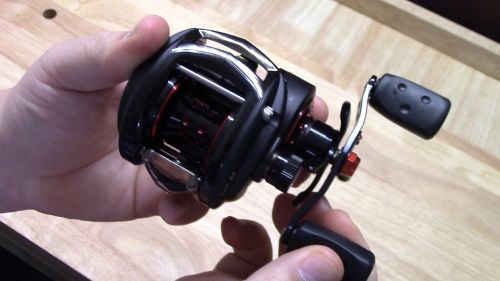 Comfort
​Better finishing & Design
​​​As compared to the older generations of the reel, the black glossy finish and the red complimenting it makes it really appealing to the eyes. Previously, there was a matte finish, which made it seem like a low-quality reel.
Despite the reel having the same profile as before, the Revo SX now has an even more refined shape in the front, which gives it a narrow look. The reel remains at a low and comfortable height on the reel seat and is comfortable to hold.
​
​Weight Gain
​However, this reel is just a bit heavy than the previous models. This jump in weight is because of the changed gear material. The side plates are made of Carbon, and the reel has an aluminum alloy frame. Thus, no weight gain there.
​The weight gain is noticeable when you begin fishing with it, but that doesn't seem to inhibit the reel's functioning or compromise an angler's comfort in any way.​
durability
​Tough Construction
​​​The Revo SX has very high-quality corrosion-resistant bearings along with a roller bearing, which provides ample protection against saltwater. The reels boast of some really high durability and quality due to the same reason. Further, a carbon and metal construction allows rough usage without the fear of wrecking the reel and rendering it useless.
The X2-Craftic alloy frame, use of C6 carbon for the non-metal parts, and a tough caging impart remarkable strength to the Abu Garcia Revo SX reel. Needless to say, it also offers assurance that our reel is safe from the nasty saltwater.
​Efficiency Plus Durability
The high-quality components provide a lot of efficiency while still maintaining durability. The components have been thoroughly tested by Abu Garcia, and there are no ugly gaps or protrusions as the side plates are really well-aligned with the frame. Further, the presence of a Ti coated line guide only increases the durability.
And lastly, the D2 gear system with brass gears proves to be the icing on the cake in terms of durability.
functioning
​​MagTrax To Infini
​The previous generations of the Revo SX reel came with a basic MagTrax braking system. But the current generation has been upgraded to the Infini braking system. This version has both magnetic and centrifugal breaks.
However, we personally feel that the MagTrax system was doing a good enough job, and perhaps an upgradation would have been more suitable to other weak areas. The Revo SX can easily cast jigs of upto 3/8th of an ounce. Even pitching performance is remarkable.
And due to pitching too, we would have preferred that Abu Garcia would have kept the MagTrax system.
​
​Brass Gears And Pvc Knobs
​The change from aluminium to brass gears have significantly impacted the Revo Sx's retrieve. It has made the retrieve a bit more smooth and noticeably less noisy. Further, it makes the reel's system more sturdy and refined. The 90mm handles are a huge help and provide leverage while turning those brass gears.
Also, the contoured, PVC knobs in place of the traditional I-style knobs were a pleasant surprise. Good to know that Abu Garcia emphasizes even the minutest aspect of their reel. ​The setup gives more power in the hands of an angler. ​Revo SX comes with a powerful D2 gear system, which is commonly being termed as Dura gear's next generation.
Not only will you get much better efficiency but also a great deal of precision where it really matters i.e., when you are out in the water. The gear ratio rating is 6.4:1, but in reality, it feels better than that. And lastly, the presence of an Infini II spool design has a significantly positive impact on the overall casting performance.
​Retrieve And Drag
​Thanks to the oversized gears, the retrieve ratio is supremely impressive. Using a dredging bait too never posed a problem. Another area where we felt that massive upgrades were made is the reel's drag which was made possible due to Abu Garcia's new Power Stack Carbon Matrix Drag System.
Here, one metal washer is sandwiched between two carbon washers. What you get is a maximum rated drag of 24 pounds and a piece of great news for many largemouth bass fishers out there. ​Even after intentionally going for aggressive fishes, the drag didn't seem to surge throughout the fight.
The reel has been providing smooth drags and hookup ratios that are hard to believe. Thus, while hooking big fishes, expect to get a consistently smooth drag pressure. Even if you are someone who uses lighter lures, the Revo SX still casts and retrieves smoothly, thus giving an overall pleasant experience.
The Revo SX boasts of an awesome line capacity of 12/145.
​
​Ball Bearings
​​Castability of the reel was another parameter that caught our eye. Whenever we went out in really windy conditions, the Revo SX not only dispensed line smoothly but also cast at great distances with extreme accuracy. The reel, despite being light in weight, turns out to be really strong.
The presence of 9 stainless steel ball bearings along with one roller bearing working in tandem with the Ti coated line reduces not only friction but also provides a smooth experience. Beginner level anglers make do with 2-3 ball bearings whereas the intermediate or advanced anglers who try to catch bigger fishes require 5-6 as it gets the job done.
Abu Garcia has given you 9 ball bearings in the Revo SX. Imagine what can you achieve with it! We are not saying that more ball bearings mean a better reel. They should be of good quality too. But here, you get the best of both worlds. Great quality bearings that are more in number as compared to many other reels.
maintenance & repair Cost
​Corrosion resistance & Easy maintenance
​The reel is full of corrosion-resistant components that, in practice too, show a great deal of aversion to corrosion. Thus, wear and tear will be the least of your concerns whether you use it daily (yes, you can) or keep it stacked away for a long time.
Use it within its limits, don't strain or test it too much, and you will be getting optimal performance from the reel for a very long time. The maintenance requires minimal efforts on your part, and you need to look after it just like any other standard reel, i.e., nothing too extravagant.​​And lastly, when you do take steps towards its maintenance, they'll be relatively intuitive and easy as the design given to us by Abu Garcia is extremely simple.
price
​Fits Into Your Budget
​Despite all the adjustments made to the reel and all the great features you read about above, Abu Garcia has made sure that the rel easily fits into a serious angler's budget.
No doubt, the Revo SX is one hell of a workhorse reel, but we personally feel that the retrieve could have been a bit speedier as other reels in the same price range have super high retrieves. But in the mid-budget section, this can easily be your go-to reel.
A versatile piece of fishing gear that can be used by both beginners and seasoned anglers alike, the Abu Garcia Revo SX reel will never pose a problem when it comes to catching most fishes out there.
​ABU GARCIA Revo SX Low Profile Baitcasting Reel
4.4 stars
​Refined performance due to gears

​Impressive drag system

​Durable to wear & tear
​Lack of higher gear ratio

​Takes time to adjust to features

​Retrieve could've been better
​Conclusion
​​Despite the rapid and irregular price jumps that we see between various Abu Garcia reel models, the Revo SX is a good quality reel that we can vouch for. Coming with some really high-end features like the Infini brake system, brass gears, and a Power Matrix Drag, the reel somehow still manages to be in a tempting price range. The refinements over the generations in the Revo SX models have been strong and shown some significant improvements.Thus, if you are looking for a reel high in performance and a great deal as value for money, go and get the Revo SX right now.
​Recommended Reads
​© {tcb_current_year} Fishing Is Bliss