KastKing Perigee II Review [Updated 2021]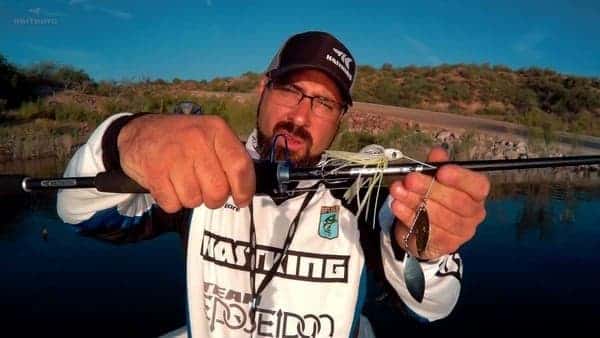 ​All the fishing lovers who have been looking for a suitable rod in the mid-budget section have had their prayers answered in the form of the KastKing Perigee II rod. ​Feeling happy already?
Well, this is just the beginning. In this KastKing Perigee II review we are going to talk about a variety of aspects of this rod, including its strengths, weaknesses, and applications.​
Suitable for both beginners and pro anglers, it has high-quality specialized manufacturing which gives attention to details.
Whether it is a bass, walleye, salmon, catfish, or a trout that you are after, this rod will be your trustworthy companion in both fresh and saltwater fishing.
​Our Verdict
​We love the ​KastKing Perigee II fishing rod. Apart from the minor shortcomings that we have mentioned in detail in the sections below, it is a rod that we can trust any given day to give you one of the best fishing experiences you have ever had.
And yes, we are not exaggerating when we say this. KastKing really delivers on their motto that good fishing gear doesn't need to be expensive. This is something that many anglers still fail to understand and to this day judge the quality of a rod on the basis of its price.
Thus if you are looking for something worthy of your time or want to try out a KastKing product for the first time in your life, then the Perigee II is certainly worth a shot. It will not disappoint you.
​Compare Similar Products
Swipe Left On The Table To Scroll
​Product

​Rating

Bottom line

​Latest Price

​KastKing Perigee II

4.4 stars

​Loaded with a variety of features at pocket friendly price.

​Alternative Options

​KastKing Speed Demon Pro

​Not Applicable For This Article

​Lightweight and balanced with a stellar performance.

​Kastking Brutus

​​Not Applicable For This Article

​A brute in true sense in terms of the rod build and quality.

​KastKing Royale Legend

​​Not Applicable For This Article

​Light, sturdy build yet sensitive and of pro-level quality.

​KastKing Blackhawk II

​​Not Applicable For This Article

​A telescopic rod that actually works well and doesn't disappoint.
​Detailed Analysis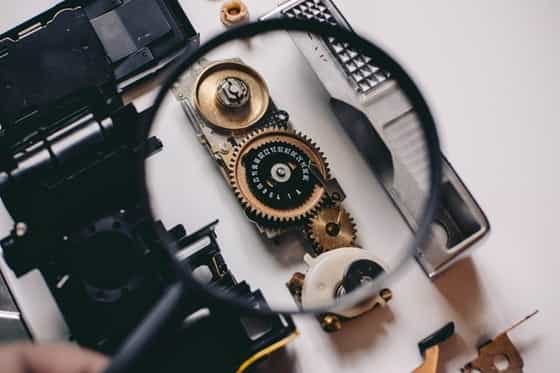 ​​Right from its inception, the Perigee II quickly became a rage among anglers, owing to its supreme features. And this is what the bulk of this article would be focusing on i.e. what makes the Perigee II so popular within the angling community.
Each feature and a couple of shortcomings have been discussed in great detail below which would further enhance your understanding of this beautiful rod and help you make an informed decision before purchasing it.
​Finally, we would be summing up all the points as pros and cons along with the star-ratings that would give you a quick overview of the rod.
​KastKing Perigee II ​Key Features
Comfort
​Ergonomic Reel Seats
Lines are dispensed effortlessly due to the presence of an ergonomic reel seat. Made out of high-quality graphite, it not only imparts strength but also removes any unwanted weight. This results in faster deployment and removal of any discomfort which can be caused by strain on our hands or blisters on the fingers or the palm​.
​
​High-Density EVA Grips
The rod is extremely comfortable to hold as it has high-density EVA grips which ensure that the angler gets a nice, comfortable grip on the rod. Even if you have sweaty palms or in the event that the rod gets wet due to a lot of splashing in the water, the grip doesn't feel soggy and never slips off.​
Also, as mentioned above, this is another factor which removes the possibility of blisters or any kind of strain on your hands.
​
​The Hook Holder
​The carbon fiber Saf-T Keeper Hook Holder keeps the hook firmly in its place. Now, this might not be something that you have never seen before, but what attracted us to this point was the aesthetic value this feature provides. Who doesn't want a rod which looks as good as it works?
durability
Carbon Matrix Rod Blank
The whole composition of the rod is the 24-ton carbon matrix KastFlex blank. ​This technology produces remarkably strong rods which stay with you for many years. Moreover, it gives the rod an immense amount of power and ensures that neither does our rod break nor does the fish get away in case things get a bit rough.
Another advantage is the additional accuracy that we get.
​
​Isolated Tip-Snapping
​There have been a few rare occurrences of tips snapping into two and eyelets falling apart. We ourselves had to face a couple of such instances while testing the rod. Moreover, we also encountered the problem of tip not inserting properly due to a gap between the tip and the handle.​
functioning
​Supremely Versatile
The KastKing Perigee II is a highly-versatile rod in the sense that the sheer amount of size options it is available in, gives you the opportunity to use this rod for a wide variety of fishing applications. This rod can handle a lot of tasks and it can handle them well.
The multiple choices basically reflect the power options, 1-pc or 2-pc design, and rod action apart from the usual size.
​
​Fuji O-Ring Line Guides
The​ Fuji O-Ring Line Guides sets the Perigee II apart from a lot of other competitors. These guides not only help us put the line accurately in water but they also make way for higher accuracy. The chances of missing your fish are now almost negligible and thus it guarantees a pleasurable fishing experience.
​
​Variety Of Rod Actions
​With so many rod actions available throughout the different sizes, the Perigee II really becomes an angler friendly choice. The various rod actions target the various possible needs an angler might have and thus paves the way for a satisfying fishing experience.
You can target whatever species of fish that you like and try out some new species way out of your comfort zone.
​
​A Renowned Power Transition System
​The hybrid spigot joints can be credited for the renowned power transition system that KastKing Perigee II has. They not only help generate ample power but also distribute that power evenly throughout the rod right from the grip to the tip.
Being highly responsive, even the slightest movement is amplified manifold which then helps us detect even the slightest tug at our bait.
​
​Freedom Of Movement
​The technological design of the Perigee II, which involves high use of sophisticated computers for precision control, allows us to incline the rod at four unique angles i.e 0⁰, 45⁰, 90⁰ and 135⁰.
This modern design gives us the freedom to target various areas of the water body which we are fishing in without tilting our arms and wrists in an abnormal or weird way which might even cause an injury in the long run.
​
​Twin-Tip Technology
​​When you buy the 2-piece rod, you are basically buying a 3-piece rod i.e. a 2-in-1 rod. This enhances the benefits that we get with any 2-piece rod and is one of the biggest factors that sets the KastKing Perigee II apart from other rods available in this price range.
Further, the two tip choice (medium + medium-light and medium + medium-heavy) gives you two actions from a single rod.
maintenance & Repair cost
Warranty
​KastKing gives a one-year warranty in the form of what it likes to call the 'Incredible Peace Of Mind' warranty. Made from premium materials and using sophisticated technology, the Perigee II is one of the best rods you can put your money on today.
The very fact the KastKing is an ICAST award-winning manufacturer tells us the story of how reliable the Perigee II is.
price
Affordability
​Despite having so much to offer in its products, KastKing never prices them exorbitantly and the same legacy has been followed with the Perigee II. It has surely made its mark as one of the most popular mid-budget rods that anglers can trust, both in the spinning rod and baitcasting rod department.
KASTKING Perigee II Rod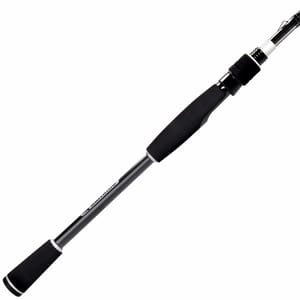 4.4 stars
​Rod tips that can be interchanged

​Incredible price point

​Premium features

​Lightweight

​Sturdy
​Tip-snapping incidents

​Eyelets may fall apart

​Gap between tip and the handle
​Conclusion
​Hope you now have an in-depth understanding of the KastKing Perigee 2 fishing rod and can have long discussions about it with your angler friends. As said earlier, it is one of the few rods that many people blindly trust and as expected, it never fails them.
If you are looking for a fishing rod that will serve a wide variety of applications, is of great quality but will not burn a hole in your pocket then you can end your search here. Still, we have provided you with some other options, in this case, all from KastKing in the rare instance of this rod not being to your liking.
Till then, maayo nalang!
​Recommended Reads
​© {tcb_current_year} Fishing Is Bliss